Release date: 04 August 2016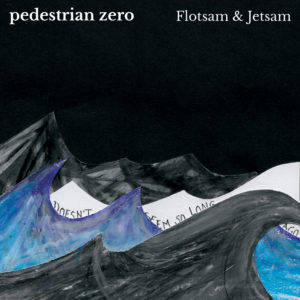 Well well well. This song is currently over 5 years old. I wrote it in June 2011.
I don't really remember the entire inspiration for this song. I think it was probably the line "and now I sit on my back step and watch the waters rise". This is a rewriting of a line from the Matchbox 20 song Busted. I was imagining some kind of dystopian future where floodwaters take over and all we can do is watch and wish we'd done something sooner. Which was probably inspired by countless dystopian novels. Take your pick. And you just know that that title was lifted from that chapter in Lord of the Rings. Because nerd.
It kind of works on a couple of levels. Given the reckless way we treat the our planet's resources it could well end up having a literal reading, but it works on a metaphorical level as well I think. I'm fairly pleased with the lyrics. I've never managed to be much of a storyteller, but I kind of get there here.
I hope we never get to the point this song describes, either literally or metaphorically. But if we do, I'll still have hope for the future. Ever the optimist, see?
We did almost do this as a strangeday song, but I had Ally and Claire in the studio and it felt like this would be a good song to do with them. Ally had already written the bassline and I figured Claire's voice would be perfect as the main 'narrator'. I then hit up Aaron for his services as this is a perfect song to showcase his diverse electric guitar skills – atmospheric slow build with enormous choruses – he was never going to put a foot wrong, and he didn't. Naturally that's Paul's drumming underpinning everything and making it sound huge.