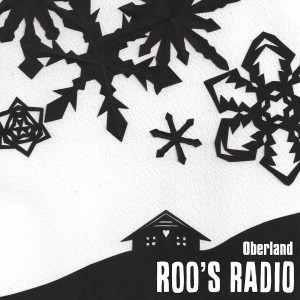 Release date: 18 March 2016
The first single after we released The Way Home. I think most bands release singles from their albums, but that's just boring. You've all heard those ones. But you haven't heard this one. Well. Maybe you have now, in which case disregard.
So this is a song about love and death. Full disclosure, as this site purports to be about music by me (it doesn't really, it's just music I've been involved with): Cec wrote this one. She had the theme and chorus, then we sat down in January/February 2016 and wrote the rest of it together, under Cec's direction.
It's based on our interpretation of a true story regarding a couple who elected to stay with their home in the face of avalanche warnings. It's intended to be a positive, romantic song, even though on the face of it, it's quite sad.
We were unfortunately without Ally in the studio this time around, due to other commitments on his part. Thankfully Paul was on hand to create a lovely atmospheric synth bass part, which really adds to the feel of the track. I did my best to play a higher guitar part in the spirit of what Ally would have played, although I think he would have played it with more élan. I also added some picked classical guitar, which, with a little reverb, works really well I think. I actually started learning guitar with classical lessons, so it was nice to go back to that, if a little ropily. Is ropily a word? I'm not getting spell checked, so I think it is.
And there you have it. Oberland. Enjoy.