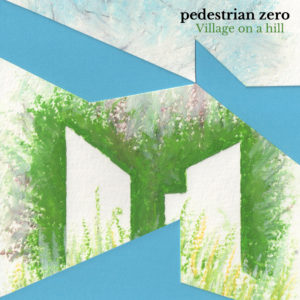 Release date: 27 May 2017
I'm kind of aware that as this behemoth (yeah, right) of recording a song a month progresses I'm tending towards writing new songs each time. This has been the case for three of the four songs released this year (including Village on a hill).
In this case, there wasn't really an option. The village where I live is celebrating its 50th anniversary and I was asked if I could provide a song for the video. I agreed – why not? – and then realised that it was actually quite hard. It didn't feel right writing a paean to the village. I mean, I love it here, but that's not really my style. And I wanted it to be relevant to more than just people who live here.
So this is how it turned out. I'd been looking for an excuse to get Hannah to sing lead vocals on something and this seemed right to me. I was trying for a more poppy feel than my usual thing, and pop loves a spoken word middle eight (it's the new guitar solo) so I hit Sam up and he delivered. Ant rocked up and slammed down the bass, Paul done the drums as usual, and I got Rob to do some electric guitar, as I thought the track needed some texture.
And that's pretty much that. The video is coming in September. I'll try to remember to update this page with a link when it does.