Release date: 07 November 2019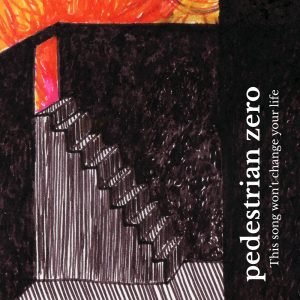 In August 2019 Jack and myself ran an acoustic (mostly) evening in New Ash Green called NAG Listening Room. I now can't remember the exact sequence of events, but the two pertinent facts are:
Jack had written a new song which he was debuting at NAG Listening Room (which you can now hear here).
I booked a studio date the week after NAG listening room.
I do not see music as a competition, but I do allow other musicians to spur me on with their behaviour, so I decided it would be good to have a new song to play at NAG Listening Room.
This Song Won't Change Your Life is that song. I already had the title, but it's unrelated to the song really. It's tongue in cheek. Part of me secretly hopes that someone's life gets changed by this song as that would be a paradox, but I highly doubt that they will.
Lyrically, it's mostly just some imagery and phrases that I found appealing. I had some help from Jack putting the finishing touches to it. You can thank him for the "blinded statue" line in particular. I return to one of my oft-used themes with the line "I find it hard, though, to see the world so black and white". Well, I do.
Musically I was thinking this would go down the acoustic rock (maybe Counting Crows-y?) path, but Phil James turned up and was hearing it as an 80s pop banger (a la The 1975 perhaps) so we did that instead. I'm very pleased with how it turned out. I also got Jack to do some vocals before he went back to Australia. Make the most of opportunities, that's the ticket!