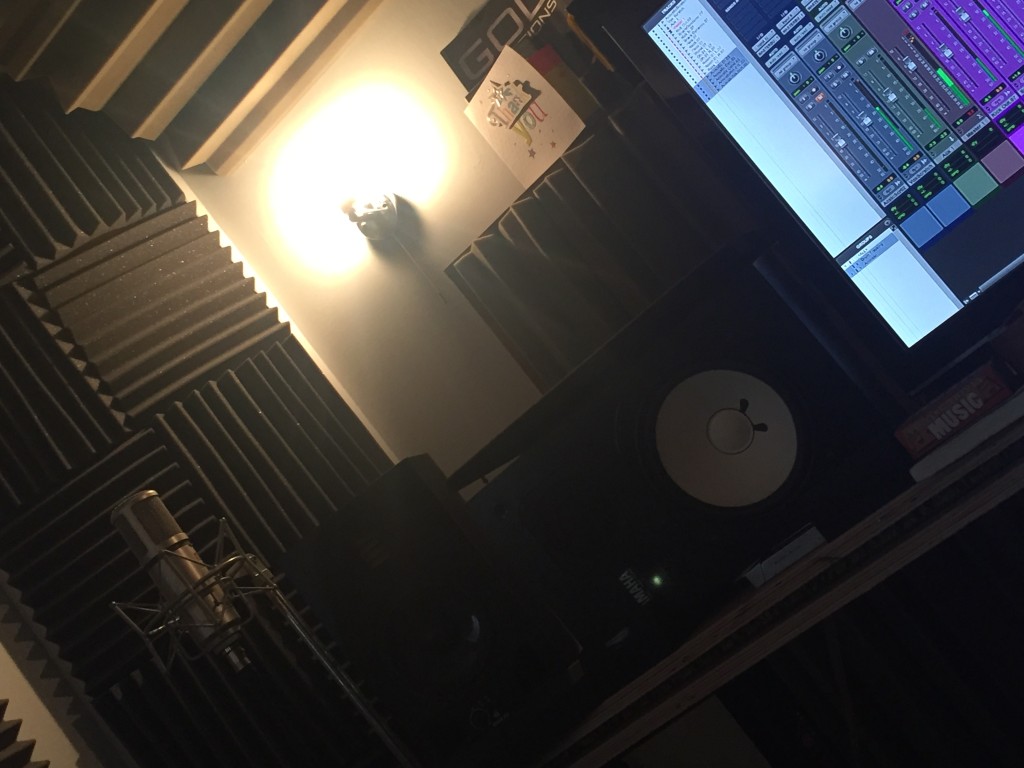 I won't take you on a magical mystery tour of the day this time, as it's not proved to be my favourite format for reporting studio days. Instead, I'll just throw out thoughts in random fashion. That's proved popular so far. In as much as I haven't had any comments posted saying that you don't like it.
One of the amazing things about recording every month is the fantastic improvised bands we end up with. This month's offering will feature splendmazing (getting bored with my superlatives) contributions from Paul, Ant and Matt O all of whom it was a pleasure hanging out with during the day in addition to adding their musicosity (almost definitely a word) to the song.
I can't remember if I've mentioned, but Mind Your PMQs was only written in the last couple of weeks, so it hasn't had time to embed too much. There was a little more writing on the spot than we've previously experienced, which did lead to a slightly longer day and we'll need an extra evening session this week to get the backing vocals done.
It's an obvious thing to say, but doing this regularly really does increase confidence. Particularly with vocals and acoustic guitar. I'm still a bit 'fish out of water' with the electric guitar (borrowed from Aj of strangeday fame this month) but I do have enormous fun playing the parts. Once we'd worked out what the parts should be.
The vocals were pretty good fun to do. We were really trying to get some passion in there and I attempted my best Dave Grohl impression (I'm rocking the Discount Dave Grohl look at the moment) for the final verse. I'm interested to see how it comes out. Hopefully Paul will be able to work his majicks.
I will say this. This recording/releasing lark is getting addictive. I'm already trying to work out how I might be able to step up the pace to twice a month. Stay tuned chizzlers.